About Breda gatan
In May 2019, a new Swedish folk music band will see the light of day. Breda gatan are releasing their debut album. But there are no tenderfoots hitting the road this summer; the quartet consists of four strong personalities with poignant radiance. Here they come together to perform songs full of humour, melancholy and with the storyline in focus.
Behind the name Breda gatan are folk singers Emma Härdelin and Johanna Bölja Hertzberg, fiddle player Kjell-Erik Eriksson, and Ola Hertzberg on nyckelharpa (keyed fiddle), so you can count on gorgeous singing and intimate interaction.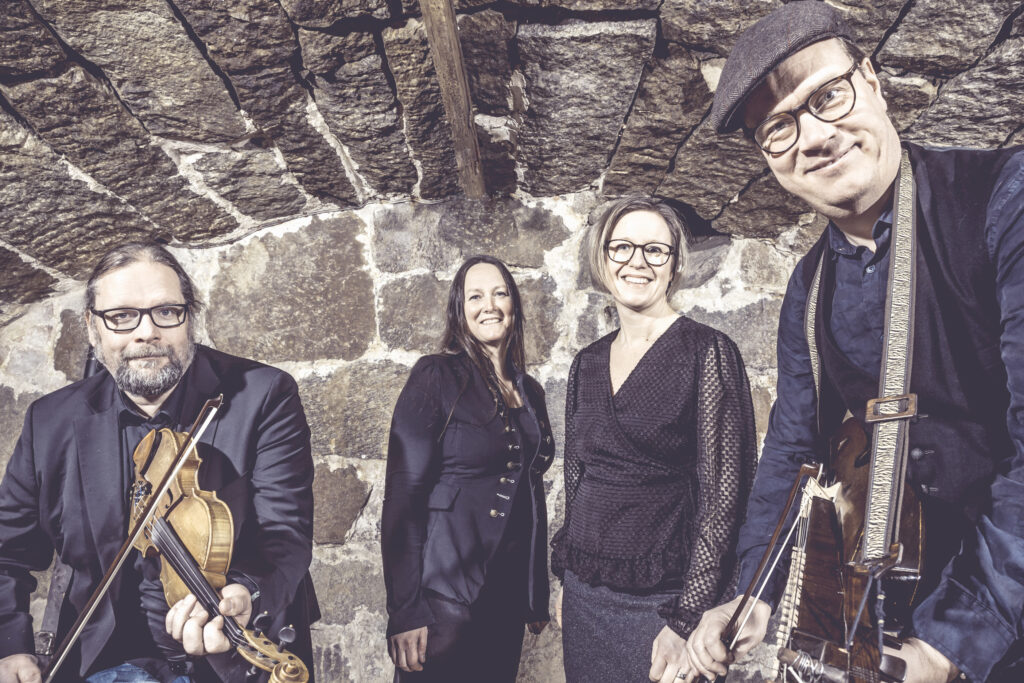 Press
Members
Ola Hertzberg
Keyed fiddle
Also plays with Västanå Orchestra, Outhouse Allstars and previously with Nyckelharporkestern.
Kjell-Erik Eriksson
Fiddle
Also plays with Triakel, Bo Lyckligs Gammeldansorkester and Hoven Droven.
Emma Härdelin
Vocals
Also plays with Triakel, Garmarna and String Sisters.
Johanna Bölja
Vocals
Also plays with Rallarnas Visor, Kapten Bölja and previously with Ranarim.
Photos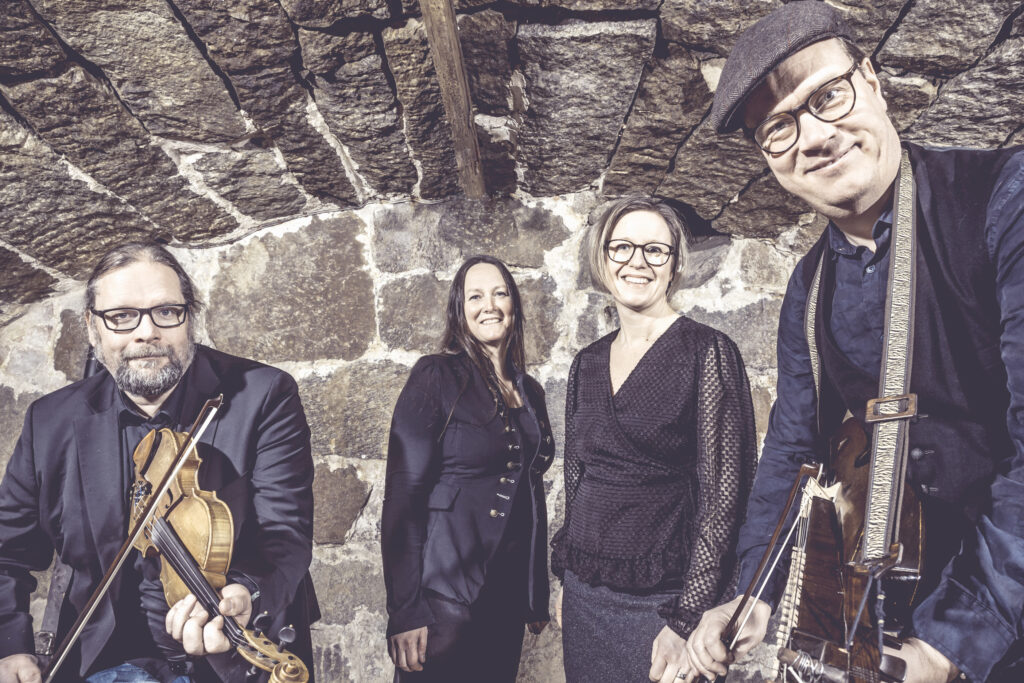 Photo 1 & 2: Joakim Brolin
Photo 3 & 4: Ida Frid
Links